Computer System Validation (CSV) Training Course for Industry Professionals
WSQ Accredited as (Manage Electronic Data for Computer System Validation PI-PH-405E-1)

Go Rapidly From Total Beginner to Advanced Level CSV Expert

Extend you or your team's role into CSV projects

Application Deadline: Wednesday 16th February
Study Online 14 hrs/week
1 Module over 10 Weeks
Join 2120 Learners
Computer System Validation (CSV) Training Course for Industry Professionals
Start learning how to apply CSV regulations to your current projects immediately!
WSQ Accredited as (Manage Electronic Data for Computer System Validation PI-PH-405E-1)

Go Rapidly From Total Beginner to Advanced Level CSV Expert

Extend you or your team's role into CSV projects

Application Deadline: Wednesday 16th February
Study Online 14 hrs/week
1 Module over 10 Weeks
Join 2120 Learners
Our learners work for the world's biggest pharma and medical device companies
Try Us Risk FREE for 7 Days 100% Money Back Guarantee.
What this course will teach you:
Understand the CSV Process
Get a thorough understanding of how the CSV process fits into your software life cycle and the purpose of each validation deliverable.
Create Key Validation Deliverables
Practice creating key validation deliverables such as GAMP 5 Software Categories and Life Cycle Phases, 21 CFR Part 11, Electronic Records and Electronic Signatures.
Manage Auditors' Expectations
Understanding of the key components and principles of a software quality assurance (SQA) program and auditor expectations.
Apply Regulations to Your Projects
Apply the FDA and international regulations and guidance regarding CSV on your current company projects.
Use Best Practices
Get the best practices for validation test execution, documentation, and error handling.
Apply Risk Based Decision Making
Use risk-based decision making in your software quality assurance procedures.
This Course is Right For You If;
You already have a basic understand of computer system validation including GAMP 5 and 21 CFR Part 11
Need to apply these concepts at work in a daily basis
You have direct experience working in an FDA regulated environment
You need an Advanced Course that goes deep into this subject
You don't want to waste time or money on hotel or travel fees.
This course is probably not for you, if
You have never worked in the pharmaceutical or medical device manufacturing industry.
What Does the Online Classroom Look Like?
We use one centralized platform where you can log into your classroom. There you can get assignments, interact with faculty and peers, reply to message boards, and more.
Each week, you'll complete a series of videos, quizzes, interactive activities and projects through our online platform, available to access 24/7.
We release only one week's worth of material at a time and then MANUALLY check your activity logs weekly to make sure that you're managing to keep up with your workload. This helps us to spot any potential issues early. And you'll have a dedicated course leader who will follow up with you if it looks like you're starting to fall behind.
Your working schedules are unpredictable so we offer flexible delivery. Slow down, speed up or pause the delivery of the program.
Meet Your Online Classroom Support Team
When you learn at GetReskilled, you can always rely on an in-house team of experts to provide guidance and support, whenever you need it.
Lecturers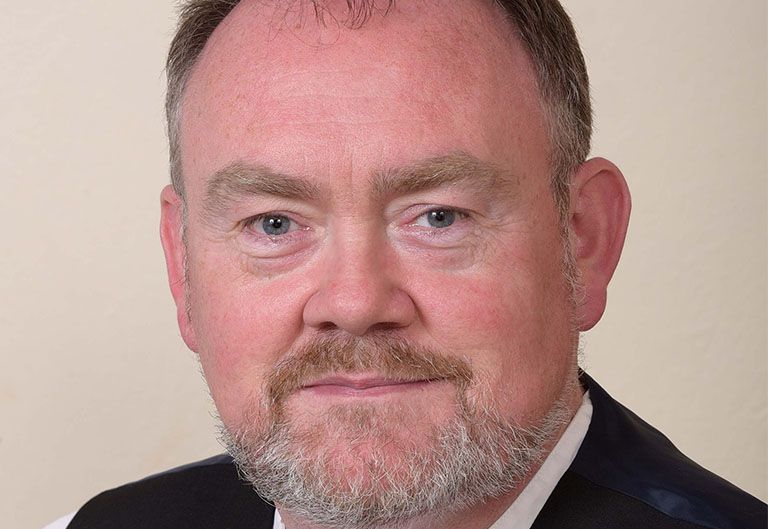 Learn the systems, protocols, tools, vocabulary, and best practices from our Lecturer's who have had decades of on the job experience.
Course Leaders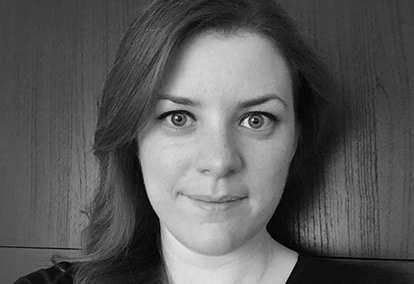 Your Course Leaders will onboard you on the program, and help keep you motivated throughout the course.
Course Coordinators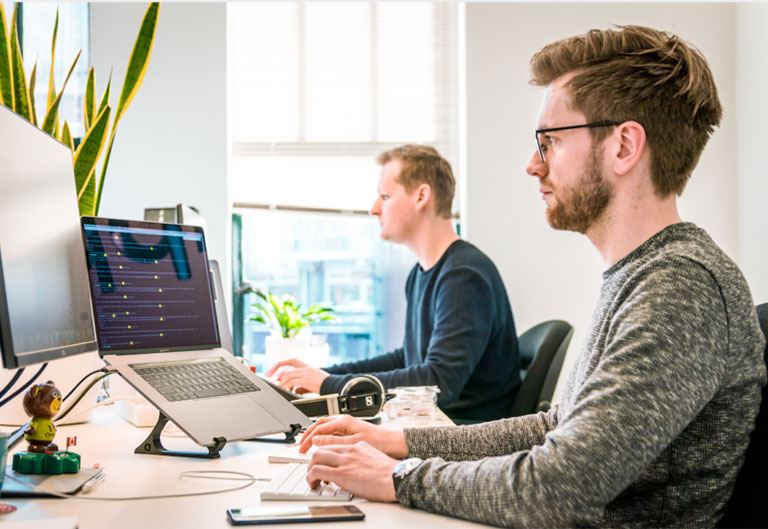 Your CC's are here to provide you with answers, tips, and are going to check your progress weekly to keep you on track and will reach out to you by email or even by phone if you fall behind!
Hear From People Who've Taken This Course

"This course was very informative and could greatly enhance our knowledge and understanding on Pharma Manufacturing practices (GMP, GDP, etc.). The training experience was great and details were clear. Keep it up, guys!"

"Once you tune in your mind set to studying online, it's a great way to learn as you manage the pace yourself."
Delivered by an Industry Expert
Dr. Joe Brady
Full-Time Validation Lead
Lecturer, Technological University Dublin, Ireland
Senior Associate, DPS Education

Dr. Joe Brady is a full-time practicing Validation Lead and an assistant lecturer with Technological University Dublin (TU Dublin), in the School of Chemical and Pharmaceutical Sciences. Joe is a certified trainer and highly experienced in competency-based training. He designs and prepares educational modules and full academic programs ranging from MSc, MEngSc. BSc, to Certificate level, for a range of academic institutions.
He is also a supervisor for MSc/MEngSc and PhD theses. Joe has over twenty years of project experience in the pharmaceutical, biopharmaceutical and medical device industries in Singapore, China, Ireland, The Netherlands, Belgium, France, and the USA.
Your 10-Week Class Schedule
Your Class Director will check your study logs and only will release subsequent week's materials to you if you have been logging in for more than 10 hours per week.
And he or she will proactively follow up with you to keep you on track.
Show Off Your New Skills:

Get a Certificate

of Completion
Once the course is over, complete your competency based assessment and the end of module interview webinar to get your WSQ Certificate.
Add it to your resume, your LinkedIn profile or just get that well-earned raise you've been waiting for.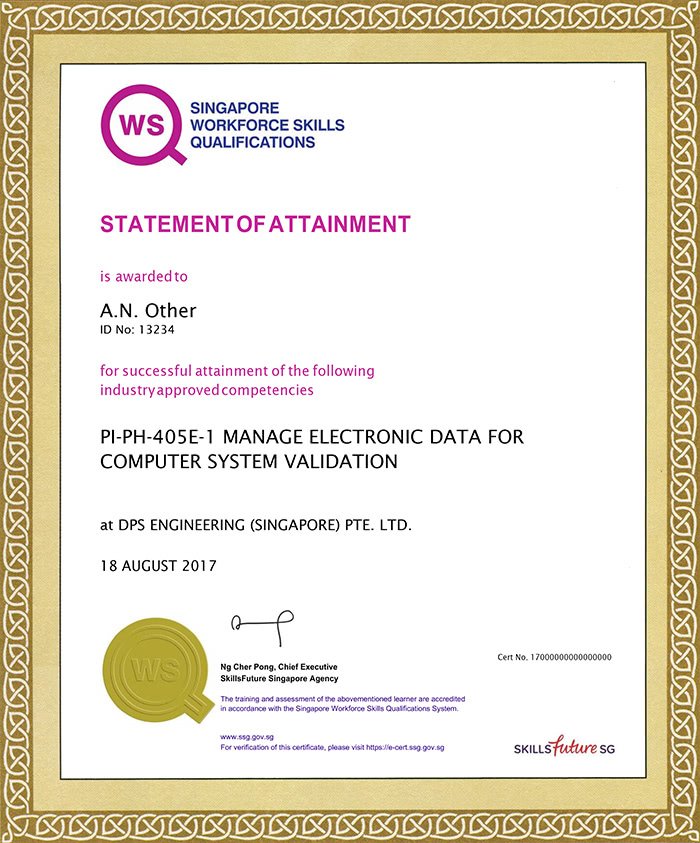 Try Us Risk FREE for 7 Days 100% Money Back Guarantee.
Application Deadline: Wednesday 16th February 2022
Course Starts: 24th February
Frequently Asked Questions