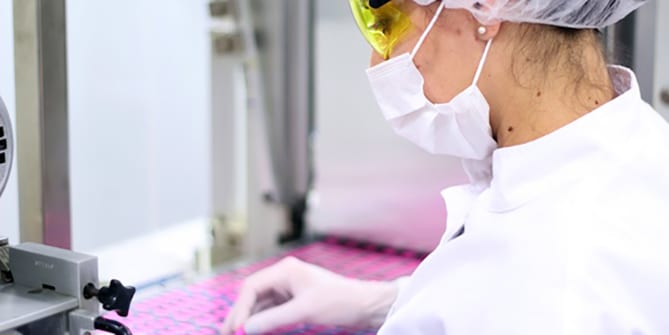 The Strength of the Pharmaceutical Industry in Ireland
Ireland is home to a highly successful pharmaceutical industry, attracting businesses from overseas as well as supporting local enterprises. The industry has performed impressively in spite of the tough economic environment over the last few years.
9 out of 10 of the world's largest pharmaceutical companies have a presence in Ireland
About 120 overseas companies have plants here
The sector employs over 25 000 people directly with a further 25 000 people employed in providing services to it
50% of all Ireland's exports are now pharmaceutical
Within the EU, Ireland is the largest net exporter of pharmaceuticals
Ireland's Pharmaceutical History
The original focus of pharmaceutical companies based in Ireland was the bulk production of active pharmaceutical ingredients. These were then exported and processed into finished products in other countries. As Ireland's industry developed, companies began to expand their plants and a greater proportion of final manufacturing and processing was carried out here.
This development meant that Ireland began to gain a reputation for pharmaceutical manufacturing which, in turn, attracted more companies. In today's industry, many of the biggest pharmaceutical companies in the world have manufacturing plants in Ireland and several of the biggest 'blockbuster' drugs are produced here.
Excellent quality control procedures alongside the quick adoption of new technologies and processes has kept the country at the forefront of the industry and, having learnt from its past successes, Ireland continues to promote the expansion of the sector. Focus recently has been on attracting world leading biotechnology companies – often focused on niche areas or 'orphan diseases', which have the potential to rapidly become 'blockbusters'.
Today's Pharmaceutical Industry
The continued attraction that the pharmaceutical industry has for Ireland is due to many factors.
The government has taken the lead in promoting this pharmaceutical 'boom'. In the National Development Plan covering the years 2007-2013, the government invested over €8 billion in the Science, Technology and Innovation strategy. One of the main aims was to encourage Ireland's position as a centre for excellence in these areas and to encourage an "entrepreneurial science culture".
In addition, as well as providing a welcoming tax environment, the government has been very successful in using its government agencies and funding initiatives to attract new investment, proactively working with industry to maximise potential across all sectors. Both the Industrial Development Authority (IDA) and Enterprise Ireland have been instrumental in the success of this strategy and in providing support and promoting innovation across the sector.
The larger number of successful companies has lead to the growth of a strong and influential industry and this provides an attractive prospect for yet more new investment.
It has not all been plain sailing for the industry though, the recent years have brought a 'patent cliff' with many of the well performing drugs due to lose their patents (and therefore, significant revenues for their manufacturing companies).
But Ireland's industry has rallied with a strategic response and rather than see a decline – business is booming. Earlier this year, one industry representative group, PharmaChemical Ireland, estimated that there was currently around "€3 billion in capital expenditure been made in the sector". It believes that these investments will create over 2000 new jobs in the industry and feel that the recent focus on biopharmaceuticals has paid off. Importantly, this investment has come both from companies expanding their existing plants but also from new companies setting up in Ireland for the first time.
Ireland had faced these recent challenges head on and once again, done what it has always done best – adapted and thrived. Figures from February 2015 show an annual year to date increase in the value of exports of 37%.
Foresight on many parts means that Ireland will continue to be considered as an excellent place by the world's pharmaceutical companies to invest in. As a result, the future for the pharmaceutical sector in this country is extremely bright.
If you're considering a change of career into Ireland's successful pharmaceutical industry have a look at our article on the pharmaceutical job search to give you an idea of where to start.